Repair & Maintenance
"Hardware Excellence: Projexels Keeps It Running"
In the fast-paced world of technology and machinery, the reliability and longevity of your hardware are paramount. At Projexels, we are not just dedicated; we are unwaveringly committed to ensuring that your hardware operates seamlessly and stands the test of time. Our specialized Repair and Maintenance services are meticulously crafted to be the bedrock upon which your equipment's performance is built.


We understand that hardware is an investment, and its reliability directly impacts your operations. Projexels doesn't just aim to fix what's broken; we aim to prevent issues before they arise. Our proactive approach to maintenance helps safeguard your equipment, reducing downtime, and minimizing unexpected disruptions to your business.
Our services go beyond mere fixes; they are a proactive strategy to extend the lifespan of your hardware while optimizing its performance. We treat your hardware as if it were our own, ensuring that it operates at peak efficiency, year after year.
Dedicated Team
Dedicated team for successful hardware integration projects.
Innovation Catalysts
Shaping creative ideas into cutting-edge hardware solutions.
Creative Ideas
Transforming concepts into innovative hardware solutions.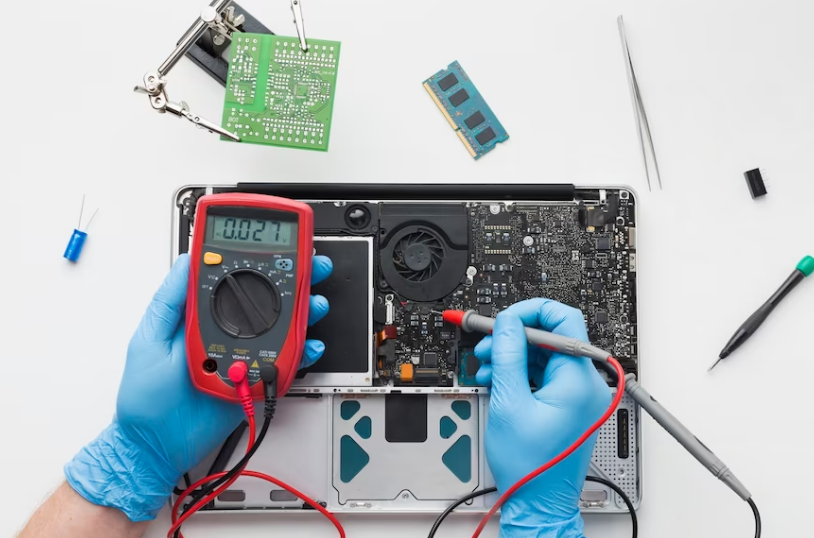 Why Choose Us
Our Unmatched Expertise:
Behind every successful hardware repair and maintenance service stands a team of skilled technicians who possess not only knowledge but also a passion for their craft. At Projexels, our technicians are no less than the best in the business. They are equipped with a wealth of experience and a deep understanding of the intricacies of various hardware components.
In a world where hardware downtime is not an option, Projexels stands as your steadfast ally. We are here to ensure that your hardware remains the dependable backbone of your business, enabling you to focus on what truly matters - your success.
"Revive, Thrive: Your Hardware, Our Expertise"
Don't leave the fate of your hardware to chance. Contact Projexels today for expert Repair and Maintenance services that are designed to safeguard your investments and keep your equipment running seamlessly.